Osmington Bay Residential
Osmington Bay Residential
21 June 2017 (by morchard)
The children of Key Stage 2 spent a long weekend at the PGL centre, Osmington Bay, Dorset.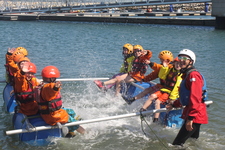 Friday - arrived for tea, walked round the site and played Wacky races.
Saturday - spent the morning building and testing rafts at the National Sailing Centre, Weymouth, played aeroball and went mountain biking during the afternoon.
Sunday - climbing, abseiling, quad biking and street surfing followed by a disco.
Monday - problem solving and archery before lunch and departing.